Snowmobile Rentals for your "Private" Winter Adventure
Polaris ~ Ski-Doo ~ Arctic Cat ~ Snowmobile Rentals for your Enjoyment
A fresh blanket of white gold covers a frozen valley. Totally untouched, undisturbed. Pure Powder! The first sun appears over the tree line. The moment you've been waiting for after a long summer, AN ESCAPE. FROM ANYTHING. THIS IS IT… "Give it the onion!".
Pick from our selection of reliable and powerful snowmobiles to help you explore the miles of groomed trails or backcountry in Southwest  Montana. 
We offer you the best prices on snowmobile rentals in Anaconda and the surrounding area, Butte, Dillon, Whitehall, Ennis,  and all of Southwest Montana. 
Helmets are included in the cost of your rental if needed. Delivery is available with prior notice. Thank you!
New for 2021 – We have contracted with "Sugar Loaf Lodge and Cabins" next to the Mount Haggin Snowmobile Area. They receive an annual snowfall of over 150″ of snow. It amazing the amount of snow this year. Come check this out…. you will not be disappointed. 
Find The Perfect Snowmobile for Your Next Adventure...
Polaris RMK 600 155" (1) Available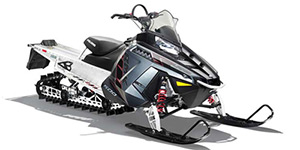 $225 per day or $203 for 3 days or more.
All-Purpose Deep Snow Tough
The RMK 155′ us for the 50/50 crossover riders that want deep snow maneuverability with Rider Balanced on-trail confidence with a 600 Cleanfire Engine with Electric and Handwarmers. "Fly Racing Helmets" included if need.
Ski-Doo Summit 600R SP E-TEC 154" (2) Available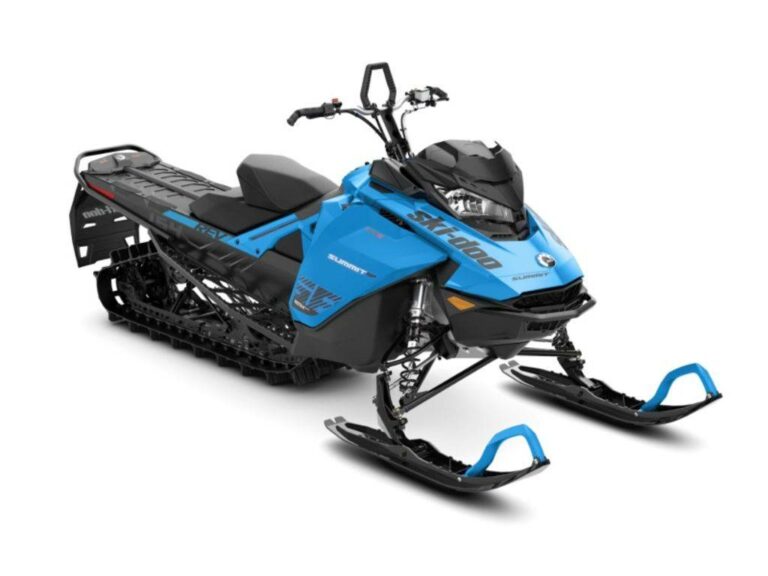 $225 per day or $203 for 3 days or more.
E-TEC SHOT starter eliminating the dozen of rope starts over the day. With narrow body panels, bottom pan, and tunnel REV GEN4 platform is a lightweight design for effortless maneuvers. "Fly Racing Helmets" included if needed
Ski-Doo Summit X 850 163" (1) Available
$245 per day or $221 for 3 days or more.
Built to reach the top of the world. Lightweight, maneuverable, and powerful, there's no place you can't go. So when the mountain top tempts you, hold nothing back. Give in and pursue the peak.  "Miles of Smiles".
Arctic Cat TZ 1 1000 | 2 Passenger Snowmobile (1) Available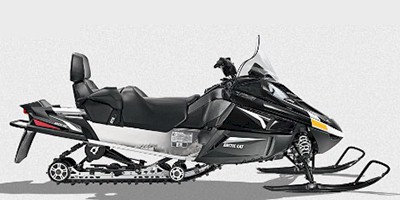 $285 per day or $257 for 3 days or more.
This 4 stroke machine has the capacity to carry two passengers and the power to get you to where you want to be in the Montana mountains. With heated seats and handgrips this is the ideal setup for you to enjoy the vast groomed trails in our area.
Single and Dual Passenger Snowmobile Availability
Are you looking for more snowmobiles for a larger group? We have additional snowmobiles at our other locations to fulfill your request.  No group is to small or too large. We just ask you please contact us (2) weeks prior to your adventure, so we may fulfill your request and provide you an estimate with the proper discounts based on your individual needs. We also offer Beaverhead Adventures Rewards of a 10% discount for repeat customers. 
Transportation of Rentals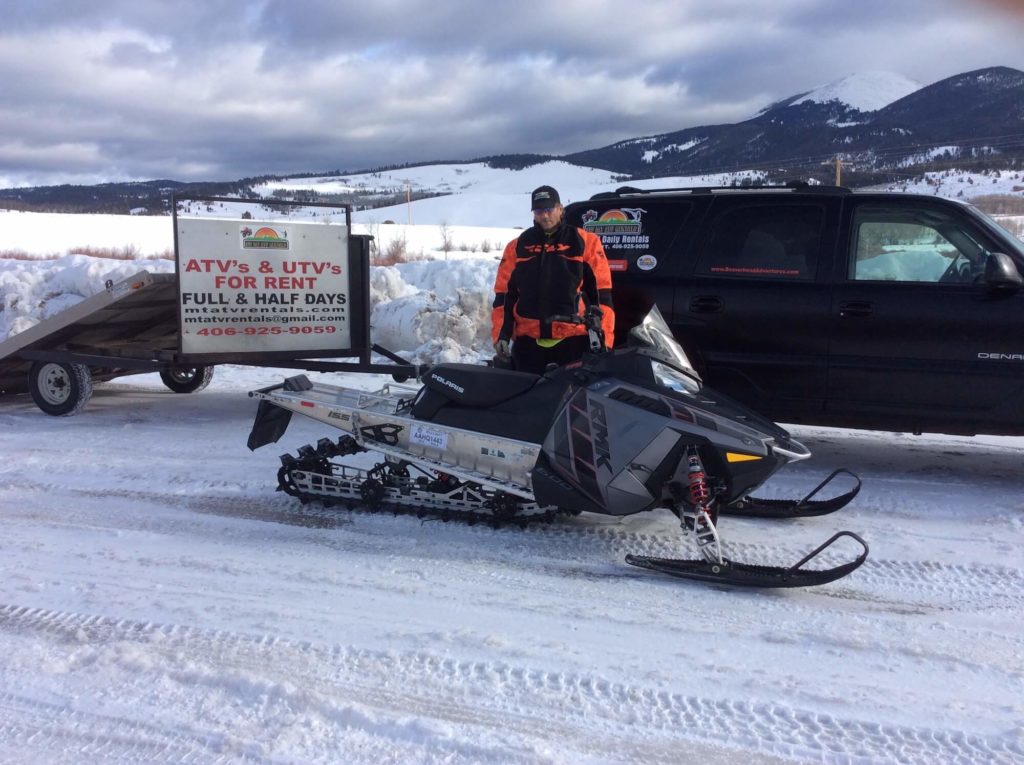 Upon request, we can deliver the Snowmobiles, Side by Sides (UTV's), and ATV's to your location for the ultimate ease of renting. We want you to be able to maximize your adventure and time. 
This works very well for folks renting Snowmobiles, Side by Sides (UTV's), and ATV's who are traveling to our area by car or flying into Bozeman, Butte, Missoula or Dillon.  If you would prefer we rent trailers to venture into multiple locations around Southwest Montana. Being a lifelong resident of Southwest Montana, I can provide you with maps to assist your adventure is one you will never forget. 
*Some restrictions apply – Please call in advance for delivery if needed.
Having the right equipment for your winter snowmobile adventure is very important. At Beaverhead Adventures, we strive to provide you with all of the best equipment to help you make the most out of your day in the mountains.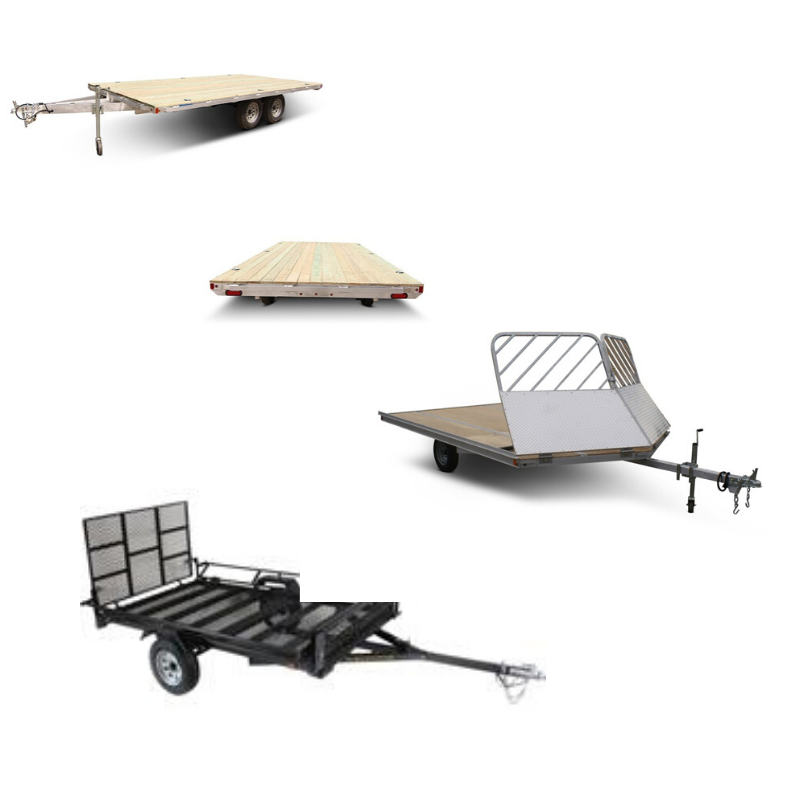 $10-$30 per day
We have trailers for rent. Two and Four Place Snowmobile Trailers to help you haul the machines to your location.
$60 per day
Accidents happen, we encourage you to purchase our damage waiver. "Not Insurance" Coverage for damages less a $2,000 Deductible per machine.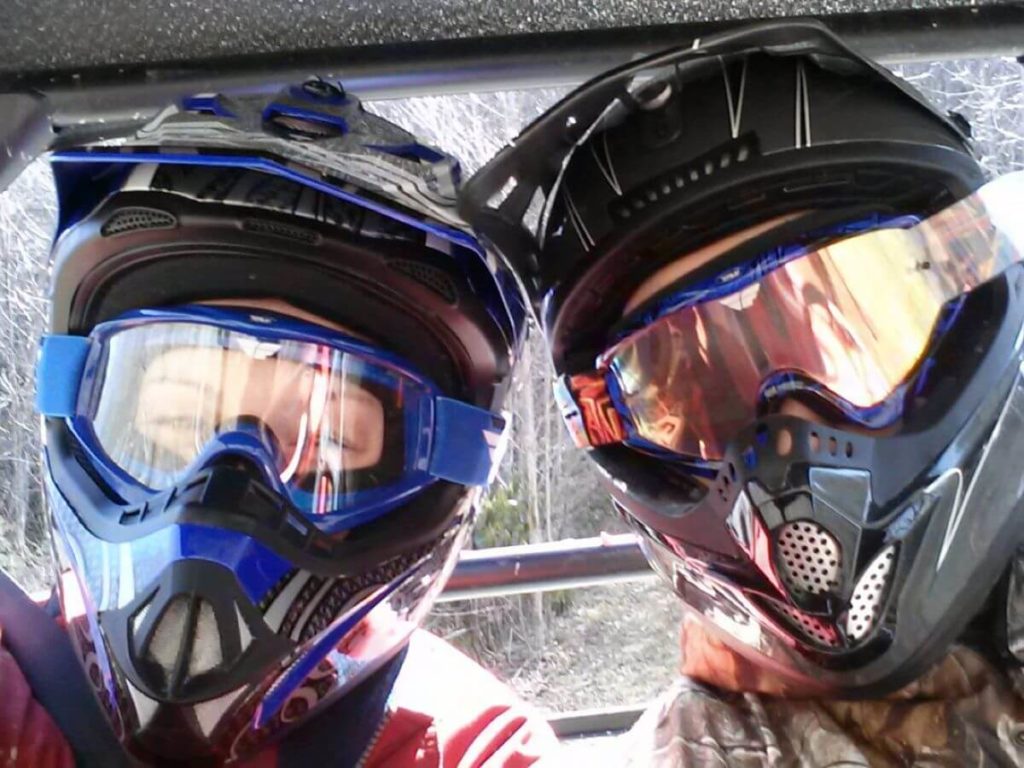 We recommend helmets and Goggles to help keep you safe on your adventure.
COVIC-19 precaution – all helmets are sanitized with spray for your safety and others. Please bring your own winter gear until further notice. Let's all keep Montana Safe "Montana Aware".